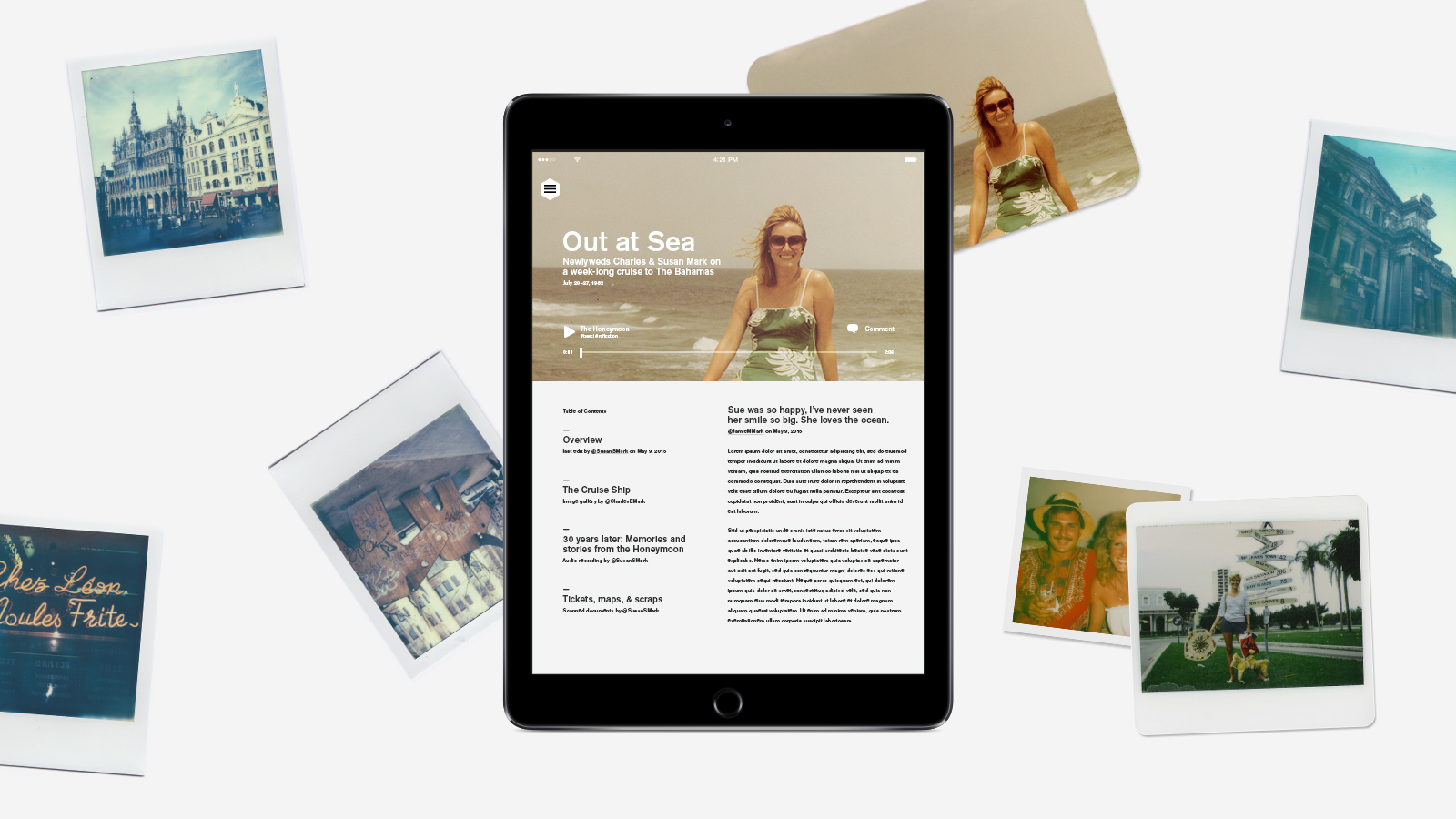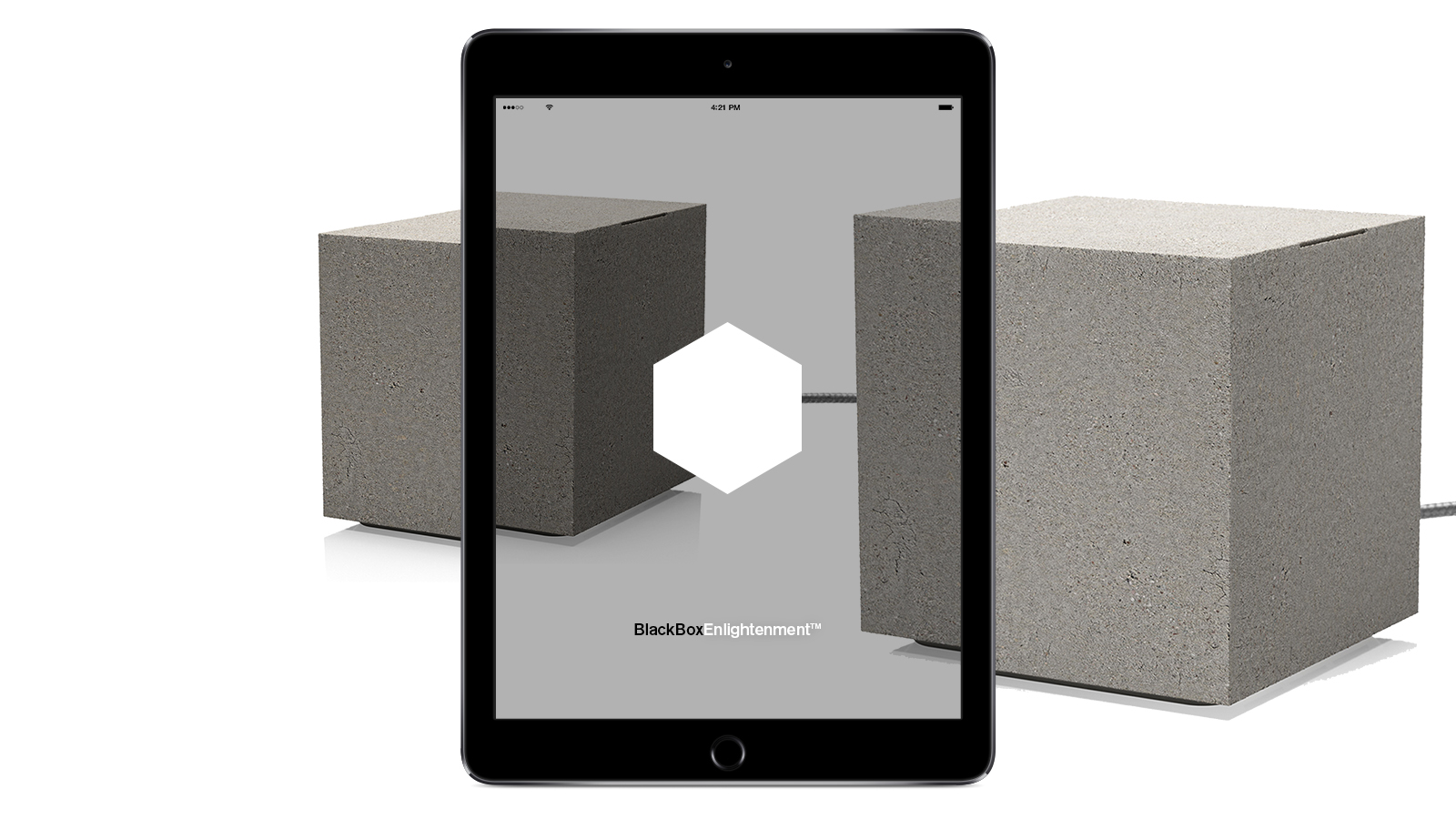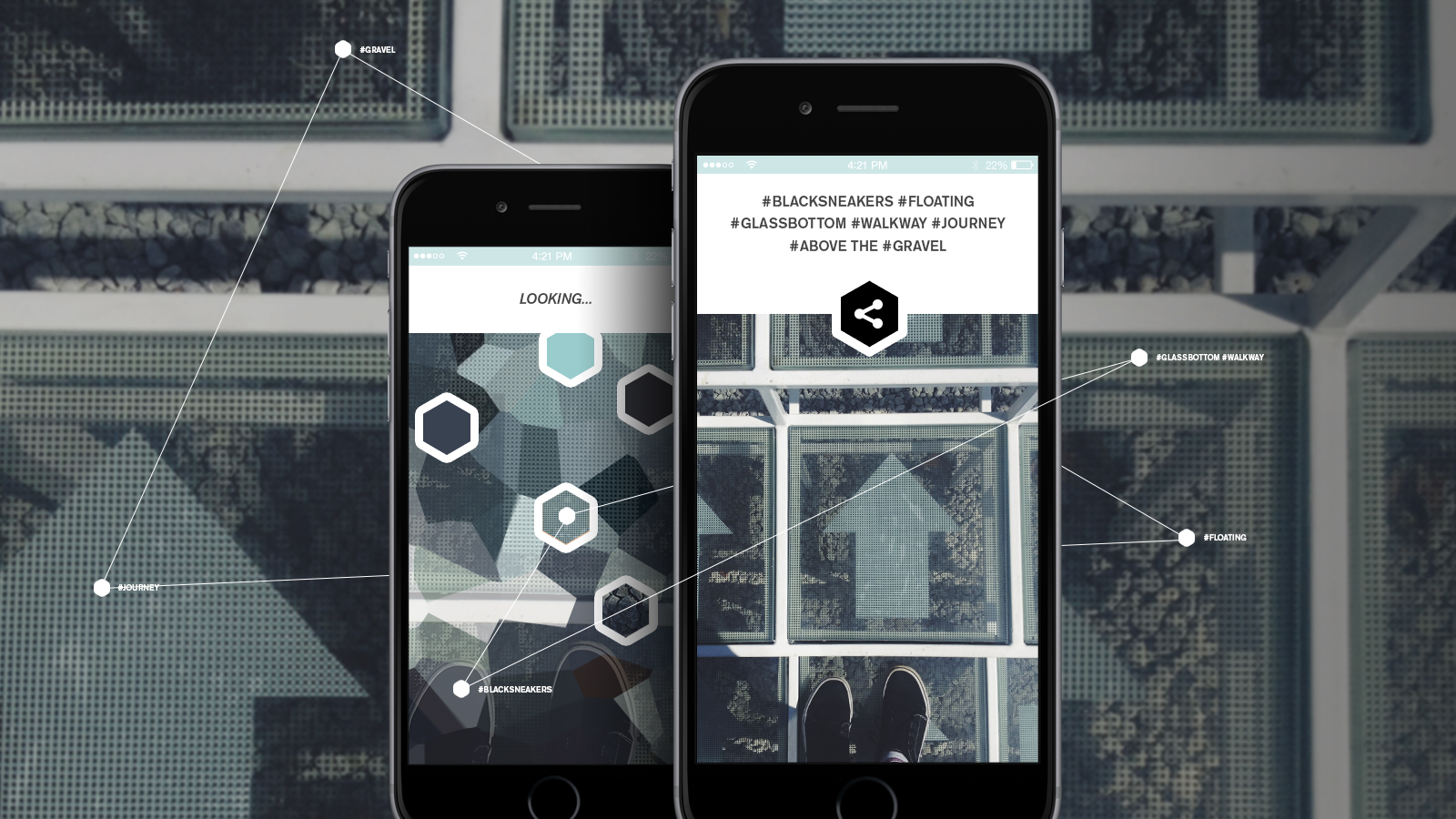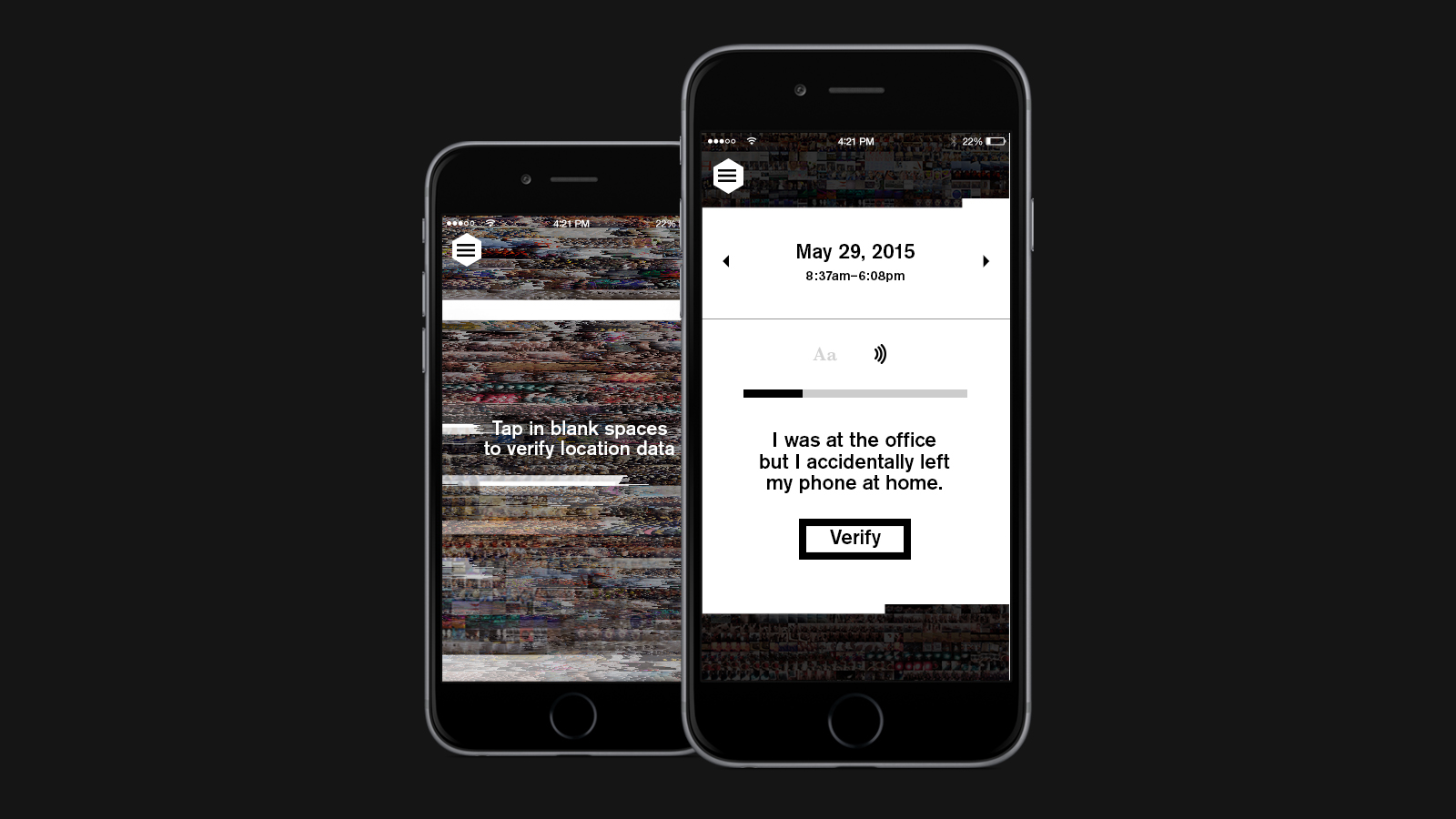 Black Box is a speculative unit of personal hardware created to house all the tiny pieces that compromise the "big data" picture of your life — an all encompassing vessel holding a lifetime of transactions, conversations, likes, secrets, and habits. What do you do with a lifetime of data?
To further explore this question, I created a series of interfaces to help imagine how we might access the valuable but often impenetrable contents of our quantified selves:
Black Box Enlightenment is an app that allows the user to enjoy fleeting moments though automatically-generated metadata poetry extracted from the colors, textures, sounds, objects, and people currently in view. The Black Box Heirloom app connects and quantifies the boxes of family members, pulling out repeated words and tags to identify common interests and shared memories while helping to draw parallels between generations. The Black Box Verified app keeps you honest by corroborating your aspirational tweets, check-ins, and other posts with external evidence like bank transactions and phone records.
This project was commissioned by the design agency Bone & Black.
Contributors: Martin Bone, Gregory Greme, Kyle Barron-Cohen